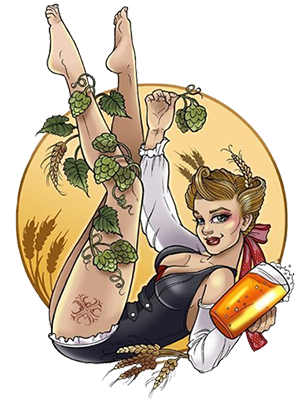 Brewed For Her Ledger, LLC, a management consultancy firm focused on providing guidance to the craft alcoholic beverage community.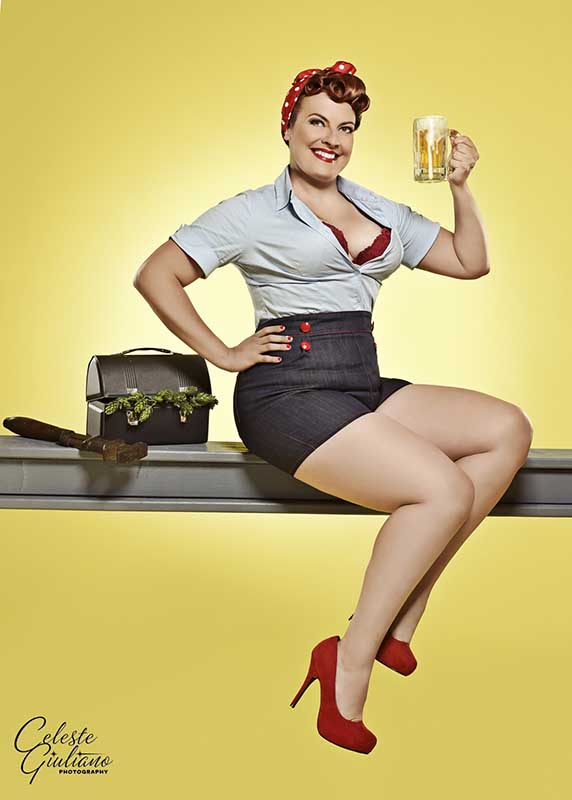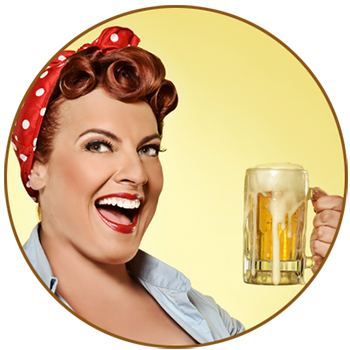 Audra is the owner of Brewed For Her Ledger, LLC, Prior to owning her own company, she served as Dogfish Head Craft Brewery's Controller 2009-2010 and Mother Earth Brewing's Chief Financial Officer 2011-2014. She has been working exclusively in craft beer for 11+ years and joined the Brewers Association's Finance Committee in January 2020.
A graduate from the prestigious Kenan-Flagler OneMBA program at the University of North Carolina at Chapel Hill, Audra possesses over a decade and a half of experience in senior leadership roles in craft brewing, manufacturing, services, non-profits and startups. She earned her undergraduate degree in accounting and business management (double major) from Loras College (Dubuque, IA) in 1997. Her passions include home brewing, mobile marketing, crafting stories from numbers, and paying it forward.
When you won't find her on the beach surfing or in the mountains hiking, you'll find her blazing the trails racing, camping out of her FJ, backpacking, and exploring our beautiful mountains.

In January 2017, BFHL added Brian Zick to the team as a Financial Analyst. Brian is a CPA who came to us from Bernard Robinson & Company in Greensboro. He graduated from Appalachian State University in 2008 with a degree in marketing, then subsequently returned to earn a second degree in accounting in 2013. His broad experience working with small businesses and not-for-profits, coupled with his passion for craft beer, made him an ideal fit for the needs of our growing consultancy.

Speaking Engagements
Brewers Association Craft Brewers Conference 2011, 2012, 2013, 2019, 2020, 2021
North Carolina Craft Brewers Conference 2014, 2015, 2016, 2017, 2018, 2019, 2020
BevCon 2016, 2017
Brewing & Distilling Business of Beer Conference 2017
California Craft Brewers Association Winter Conference 2020
Craft Malt Conference 2018
Florida Brewers Conference 2018, 2019
Michigan Brewers Guild Winter Conference 2020
Nebraska Growers & Brewers Conference 2020
New York State Craft Brewers Conference 2021
Ohio Craft Brewers Conference 2020
Pennsylvania Craft Brewers Symposium 2020
Tennessee Brewers Guild Business Education Symposium 2020
Texas Craft Brewery Education and Safety Summit 2020
Brew Your Own Magazine NanoCon 2018, 2019, 2020, 2021
Beer Marketing + Tourism Conference 2019
Adjunct Instructor South College 2017
Adjunct Instructor Asheville-Buncombe Technical Community College 2017-present
Adjunct Instructor University of Vermont Distance & Continuing Education 2017-present
Adjunct Instructor University of North Carolina at Charlotte 2018-present
Financial Tools Facilitator and Coach through Mountain BizWorks in Asheville, NC 2020
Published Articles by Audra Gaiziunas
"Beyond Production and Sales: A Holistic Approach to Managing Growth" The New Brewer; Brewers Association, January 2010
"A Pint Above: Differentiating Your Brewpub" The New Brewer; Brewers Association, January 2016
"Practicing Servant Leadership" The New Brewer; Brewers Association, March 2018
"The Importance of Foresight" The New Brewer; Brewers Association, September 2018
"Employing a Customer-Centric Focus" The New Brewer; Brewers Association, January 2019
"Crunching the COGS of Nanobreweries" Brew Your Own; Battenkill Communications, January 2019
"Cash Flow Management for the Nanobrewery Parts I and II" Brew Your Own; Battenkill Communications, 2020
"The Numbers Game: Understanding Financial Strategy For Your Brewery" The New Brewer; Brewers Association, July 2019
"Financial Pathways For Adding Brewery Equipment" The New Brewer; Brewers Association, January 2021
Technical Editor for Brewers Publications Small Brewery Finance, authored by Maria Pearman (2019)
Published Articles by Audra Gaiziunas Available Without a Log-In/Subscription